Freight forwarding Greece
Specialist for transports from Germany and Europe to Greece
Road Solution offers reliable and safe transport to Greece for companies and private individuals and guarantees total customer protection. The company, which is ISO 9001:2015 certified, has an extensive network of sub-contractors throughout Europe, ensuring a high quality and reliable transport service.
Your partial and full loads are transported flexibly and reliably within Europe. Thanks to the large partner network of our forwarding agency, you are always guaranteed sufficient freight space for transport to Greece. Our forwarding agency has a high availability of trucks which enables a flexible and safe transport of your goods.
Flexible capacities both for lorries and curtain-sided and mega-trailers
Low-cost timed additional and follow-up deliveries
Practical, fast and always punctual transport to Greece
Branch office of the freight forwarding company in Greece
As a freight forwarder and full-service provider for transports to and from Greece, we attach great importance to comprehensive support for our customers. Therefore, we have opened a branch office in GR-60100 Katerini to assist you as a local forwarder. Our experienced employees speak fluent German, English and Greek and are always eager to help you in the best possible way with the handling of your transports or transport orders.
In addition, we offer storage facilities in Greece in Sindos (industrial area of Thessaloniki) and in Aspropyrgos (industrial area of Athens) to store your goods safely and efficiently.
As a special service of our forwarding agency, our parcel service for Greece rounds off our offer for private customers as well. We are proud to offer you a comprehensive and reliable transport and logistics service.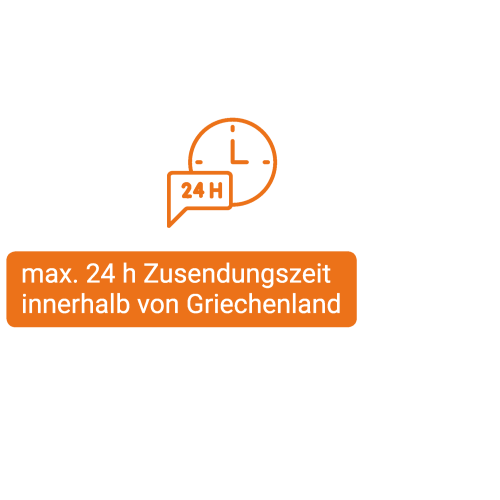 Services of our forwarding agency
More than 20 groupage departures per week (transit time 4-7 days), part loads to Greece
Express departures with a transit time between 2-3 days to Greece
Own parcel service to Greece and Cyprus for private transports with storage facility in Germany
Of course we also handle complete lorry shipments
Dangerous goods transport (ADR) (– transport of almost all classes of dangerous goods
Support with the move to Greece up to the delivery of motorbikes for vehicles
We look forward to receiving your message! Our well-trained personnel will be happy to deal with your enquiry.